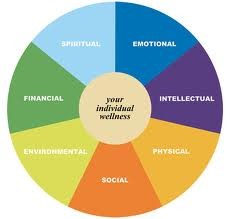 Wellness and Organizational Development Program Topics
Effective and forward thinking organizations understand the need to engage the whole employee to create and maintain positive work environments. Wellness includes a holistic focus on physical, emotional, social, intellectual, financial, spiritual, environmental, and occupational domains.
The series of topics below are focused on themes that support health promotion and the enhancement of personal and professional effectiveness and well-being. Group educational sessions are available for varying program lengths ranging from 1 hour to a full-day of instruction and activities. In addition, a program series can be designed for corporate worksite wellness programs and management retreats. Individual life coaching can provide added convenience and flexibility of scheduling or serves as a means of providing follow-up services.
Wellness and Organizational Development Topics May Include:
Work-Life Balance…
Balancing Work and Personal Life: Managing and Enhancing Performance and Career Development

Managing the "Sandwich Generation": Caring for Children and Aging Parents

Parenting Skills
Stress Management…
Stress Management (Overview)

Understanding Stress and Personal Perceptions

Stress, Fitness, and Nutrition: Managing Stress Through Fitness and Nutrition

Stress, Wellness and Resiliency: Managing and Preventing Burnout

Personal Resiliency in Times of Change

Financial Stress Management

Managing the Impact of High Demand Jobs (Managing and preventing stress-related illness)
Enhancing Your Health and Well-being…
Personal Fitness and Nutrition Challenge

Understanding the Basic Components of Healthy Eating

Tips for Designing Healthy Lifestyles and Meal Planning

How to Get a Good Night's Sleep

Do Know Your Numbers? A Guide to Understanding Your Health Status

Healthy Life Tips for Women / Men
Relating to Self and Others…
Enhancing Your Personal and Professional Communication Skills

Keys to a Healthy Marriage and Relationships

Generations at Work: Understanding and Valuing Differences

Managing Anger and Intense Emotions

Dealing with Difficult People

Managing Interpersonal Conflict

Successfully Managing Life Transitions (Midlife, Career Change, Retirement, Divorce)

The Secrets of Happiness and Wellbeing

Tips to Simplify Life



Management Programs and Dialogue Sessions…
Employee Engagement: Creating and Maintaining a Positive Work Environment

Change Management: Managing and Supporting a Resilient Workforce

Fostering a Collaborative Work Environment: The Art of Teambuilding and Conflict Management

Organizational Stress, Wellness and Resiliency (Managing and preventing burnout for managers)
Other programs are available and may be customized to individual or organizational needs. Program length and content can be adapted to fit organizational objectives.
© 2013, Nadeen Medvin, Ph.D., PA, All Rights Reserved.