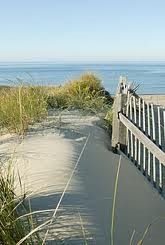 Why are Holistically-oriented Psychological Services Important? 
Our personal and professional effectiveness and long-term health and well-being are closely interrelated though our lifestyle, development opportunities, and emotional outlook.  Maintaining a healthy balance and perspective in life is key, yet a challenge with our hectic modern lifestyles.
A strengths-based approach to psychological services emphasizes the positive aspects of human nature and our ability to pursue meaningful goals to achieve our full potential. Personal development and skill building serves as a foundation to sustain a healthy mind, body, and spirit.
Individualized psychotherapy, counseling, wellness, and performance coaching services are designed to provide resources and tools to help you successfully identify strengths, set goals, and manage any potential obstacles to maintain your personal and professional effectiveness.
Services are Available to Assist with:
Psychological Evaluation and Testing

Career Assessment and Development

Substance Abuse Treatment and Recovery

Marriage and Family

Stress Management

Stress-related Disorders and Sleep Disturbances

Grief and Loss

Post Traumatic Stress

Depression

Anxiety

Personal Change, Adjustment, and Life Transitions

Relationship Issues

Mediation and Conflict Resolution

Performance Enhancement

Wellness and Health Promotion
My office is comfortable, handicap-accessible and centrally located. On your first visit we will discuss your primary concerns and collaborate on a plan of action to achieve your goals. Appointments are available weekdays and early evening or at other arranged times to meet your needs. 
I look forward to meeting you and collaborating on developing a program to meet your personal and professional development needs.
For More Information or to Schedule an Appointment
Please Contact:
Dr. Nadeen Medvin
Clinical and Industrial/Organizational Psychologist
(305) 815-1129
Office Locations:
1550 Madruga Avenue, Suite 304
Coral Gables, FL  33146
2000 South Dixie Highway, Suite 103,
Coconut Grove, FL 33133
 2013, Nadeen Medvin, Ph.D., PA, All Rights Reserved.