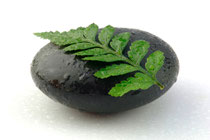 Wellness Programs
Wellness is more than the absence of illness. Wellness is about well-being, balance, and the powerful connection between the mind and the body. The Wellness Program offers a variety of customized educational and preventative health seminars and individual consultations to enhance your effectiveness and vitality.
Programs can be offered for businesses in a convenient "lunch-and-learn" format and focus on various life-style issues that affect employee health and overall work and life satisfaction. This individualized approach can focus on any of the wellness program learning tracks (noted below) to assess needs, enhance self-awareness, and customize a wellness coaching program to align behavior, emotions, and thought patterns that influence productivity and overall health.
Examples of Wellness Program Seminars and Coaching Tracks Include:
Work-Life Balance:

Provides education on parenting, eldercare, and how to better manage our hectic modern lifestyles

Stress Management:

Teaches valuable tips on enhancing coping skills and resiliency

Enhancing Your Health and Well-being:

Provides guidance on enhancing personal fitness and nutrition

Relating to Self and Others:

Focuses on cultivating healthy emotions, managing life transitions, enhancing interpersonal relations, and managing emotions and conflict
Programs begin with a needs assessment process that enables customization to meet unique needs and goals of the organization or individual. A variety of personal assessments and exercises are used to help gain self-awareness, refine goals, create new thought patterns, behaviors, and lifestyle changes to maintain progress. Specialized services are available for those with chronic health conditions seeking holistic treatment and coordination with various medical providers. Customized programs are available for individual coaching, organizational development, and team interventions.
Make your effectiveness and well-being a priority today.
For more information on customizing Wellness Programs to align with your organization's strategy, please contact:
Dr. Nadeen Medvin
Clinical and Industrial/Organizational Psychologist
(305) 815-1129
  © 2013, Nadeen Medvin, Ph.D., PA, All Rights Reserved.