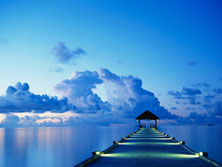 Individual, Career, Corporate, and Mediation Services
Empowerment and Acceleration to Achieve Your Goals! ®
Ask any "successful "person how they manage to juggle and navigate through life's challenges and they will often share that their secret is to find "balance" in life. Today, this is much easier said than done. A strategy and focus on personal and professional growth is essential to achieve and maintain success.   This website summarizes various programs designed to help individuals, couples, families, or organizations assess needs, gain awareness, and create lasting transformative change to sustain greater personal and career satisfaction and effectiveness.
Dr. Medvin is a licensed and board-certified Clinical and Industrial-Organizational Psychologist. Her professional practice spans over 20 years in providing individual, career, and corporate psychological services in public and private-sector settings. Her mission is to serve as a facilitator and change agent to promote the enhancement of personal and professional effectiveness and wellbeing. Her methods are simple: Work with people and through relationships. And: Never put "high tech" before "high touch".
Customized Programs are Available for:
Individual Psychological Services

Individual, Couples, and Family Counseling

Psychological Testing and Evaluation

Substance Abuse

Career Development and Counseling

Services for Organizations

Executive Assessment and Coaching

Career Development and Mentoring Programs

Corporate Employee Assistance

Worksite Wellness and Health Promotion

Training and Organizational Development

Mediation and Conflict Resolution

Organizational Culture and Climate Assessment

Human Resource Consultation and Strategic Planning

Program Development and Outcomes Assessment and Evaluation

Wellness and Life Coaching

Wellness Seminars and Organizational Development

Life and Career Coaching
For More Information on Programs and Services
Please Contact:
Dr. Nadeen Medvin
Clinical and Industrial/Organizational Psychologist
(305) 815-1129
© 2013, Nadeen Medvin, Ph.D., PA, All Rights Reserved.