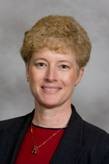 Welcome to My Practice.
I am a licensed and board-certified Clinical and Industrial-Organizational Psychologist and provide behavioral health services and consultation to individuals, families, couples, and organizations.
My approach is holistic in nature and is designed to enhance the effectiveness and well-being of my clients through support of the physical, emotional, behavioral and spiritual domains of life. I use a variety of therapeutic techniques and interventions including psychodynamic, gestalt, behavior modification, crisis management, strengths-based cognitive-behavioral psychotherapy, and numerous mind-body approaches to enhance health, emotional state, and performance. My style is supportive, non-judgmental, and goal-oriented to achieve practical solutions. My practice is multicultural and inclusive of people of different ages and in various stages of life transitions.
Specialty Areas Include:
Employee Assistance and Wellness

Behavioral Medicine/Health Psychology

Psychological Evaluation and Testing

Career Assessment and Development

Substance Abuse

Marriage and Family

Stress Management

Stress-related Disorders and Sleep Disturbances

Grief and Loss

Post Traumatic Stress

Depression

Anxiety

Personal Change and Adjustment

Relationship Issues

Mediation and Conflict Resolution
I am active in the community and on the faculty of Florida International University and the University of Miami where I teach applied psychology to business professionals. In addition, I serve on various community and corporate advisory boards in the areas of education and healthcare to help organizations develop the best practices for leadership development and organizational effectiveness.
Please feel free to contact me if I can be of assistance to you or your organization. I look forward to working with you to explore possibilities and enhance your personal effectiveness and well-being.
Wishing you the best in prosperity and well-being,
Nadeen Medvin, Ph.D., DABPS, DABDA
© 2013, Nadeen Medvin, Ph.D., PA, All Rights Reserved.